How does Buy now, Pay later work?
---
 We have partnered with Partial.ly to provide you with the option to spread the cost of your courses or tools, for up to 6 months. This is a simple way to spread the cost and can be much cheaper than using credit cards to split your repayments.
You have the option to choose the amount* and the duration of the repayments and it is all set out, very simply at the
checkou
t once you have added a course or tools to your shopping basket. 
For further information on purchasing your course & tools if you require them, please see the 
how to book
page.
Before you sign up for any buy now, pay later service be sure you have fully read and understood the terms and conditions.
Buy now, pay later services (BNPL) allow consumers to shop online and place orders without having to pay the full amount upfront.

There are many (BNPL) companies, offering customers slightly different variations of the buy now, pay later service. Some services split the shopping total into even parts, that are due to be paid back at designated intervals (weekly, fortnightly, monthly), while some offer a defined interest-free period, in which the amount can be paid off and some offer options for longer payment terms, that include payment of interest.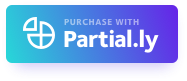 Warning: Late repayments can cause you serious money problems. For help, contact the
Money Advice Service
* Minimum payment is 40% of the total value.